Meet the Doctors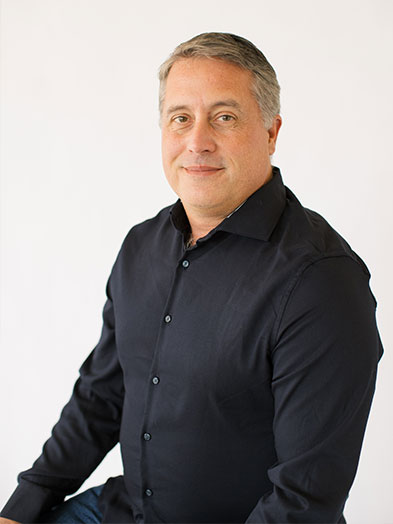 Bryan Turner, DDS
Changing Perceptions of Dentistry, One Person at a Time
"I strive to give patients the best dental experience. I want people to understand that seeing the dentist is nothing to worry about: leading-edge techniques and advanced technology mean truly comfortable care. If I can remove a person's fears, they're more open to learning about their oral health and how to care for their smile. That, in turn, means happier, healthier people who will enjoy a lifetime of incredible smiles.
My wife, Dr. Dedi, I, and our team believe in connecting with and truly understanding each patient's needs. We ask many questions and actively listen to the person's answers. This helps us create the best treatment approach for that person and ensures we exceed his or her expectations. When a patient smiles and thanks us for a pain-free, encouraging visit, we're thrilled." — Dr. Bryan Turner
Education and Continuing Education
Dr. John "Bryan" Turner earned his undergraduate degree in Biology from Indiana University in 1993 followed by a master's degree from Purdue University. He later attended Indiana's School of Dentistry and earned his Doctorate of Dental Surgery. After years of working together in Dr. Dedi's home state of Indiana, the couple decided to open a practice together in Dr. Bryan's childhood state of Kentucky in 2007.
Dr. Bryan is passionate about remaining current on advancements in dentistry. He understands that his patients trust him to deliver the right care for their situation and by pursuing continuing dental education, he's able to provide the best treatment experience and results.
Among the many topics Dr. Bryan has studied extensively are: dental implants, Invisalign®, IV and other forms of sedation, same-day tooth replacement, and 3D digital impressions.
Professional Memberships
Academy of General Dentistry, fellow
American Academy of Cosmetic Dentists
American Dental Association
American Dental Society of Anesthesiology
American Academy of Implant Dentistry
Outside of the Office
When he's not at the practice, Dr. Bryan is often with Dr. Dedi and their family. They enjoy spending time with their twin daughters, Lauren and Rachel, and their son, Gavin. The family also has two dogs, Riley and Comet, as well as a cat, Oreo. His favorite way to relax is spending time on the water with family and friends, and he particularly enjoys jet skiing and fishing from the dock. Dr. Bryan is also active within his church, offering to help others whenever he can.
---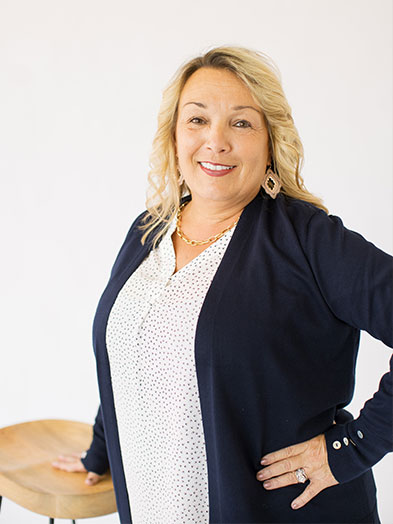 Dedi Turner, DDS
Transforming Lives by Changing Smiles
"As a dentist, I have the unique opportunity to truly transform a person's life. When we work together to change and improve their smile, their self-esteem increases, they're happier, and they're healthier, too. Dentistry goes far beyond caring for teeth; it's about helping people develop better oral and overall health and improving their lives.
I love working one-on-one with a patient, learning who they are as well as their treatment desires and concerns. My husband, Dr. Bryan, and I, along with our team, are dedicated to delivering the best treatment experience. Because we offer a wide range of care options, we're able to provide most procedures in house, where our patients feel safe and at home. When a patient thanks me and our team, at the end of a visit, and smiles happily, I know we're doing things right." — Dr. Dedi Turner
Education and Experience
Dr. Dedi Turner earned dual undergraduate degrees in Chemistry and Dental Hygiene from Indiana University followed by a Doctorate of Dental Surgery from Indiana's School of Dentistry in 1995. She started her own dental practice in Indiana, which she managed for more than 12 years, before she and Dr. Bryan opened their own practice in Kentucky.
Dr. Dedi is passionate about learning; she values staying up to date on developments in dentistry to provide patients with the best care and widest range of treatment options.
Among the topics Dr. Dedi has studied are: TMJ-TMD, Botox, dental implants, and laser and periodontal therapies.
Professional Memberships
American Dental Association
Kentucky Dental Association
Outside of the Office
When she's not caring for patients, Dr. Dedi enjoys spending time with her family and participating in her local church. She and Dr. Bryan have twin daughters, Lauren and Rachel, and a son, Gavin. As a family, they frequently enjoy boating on Williamstown Lake.